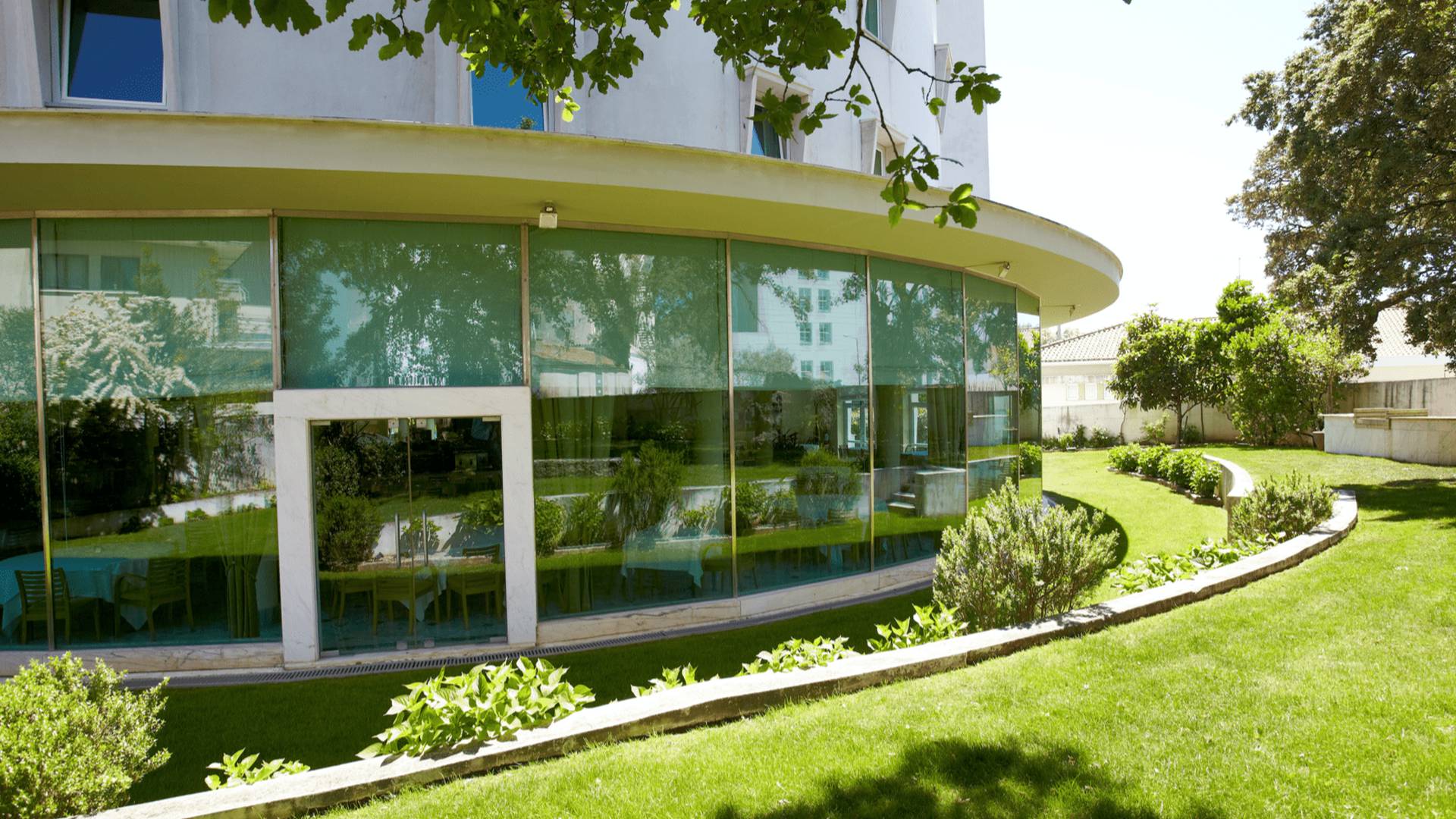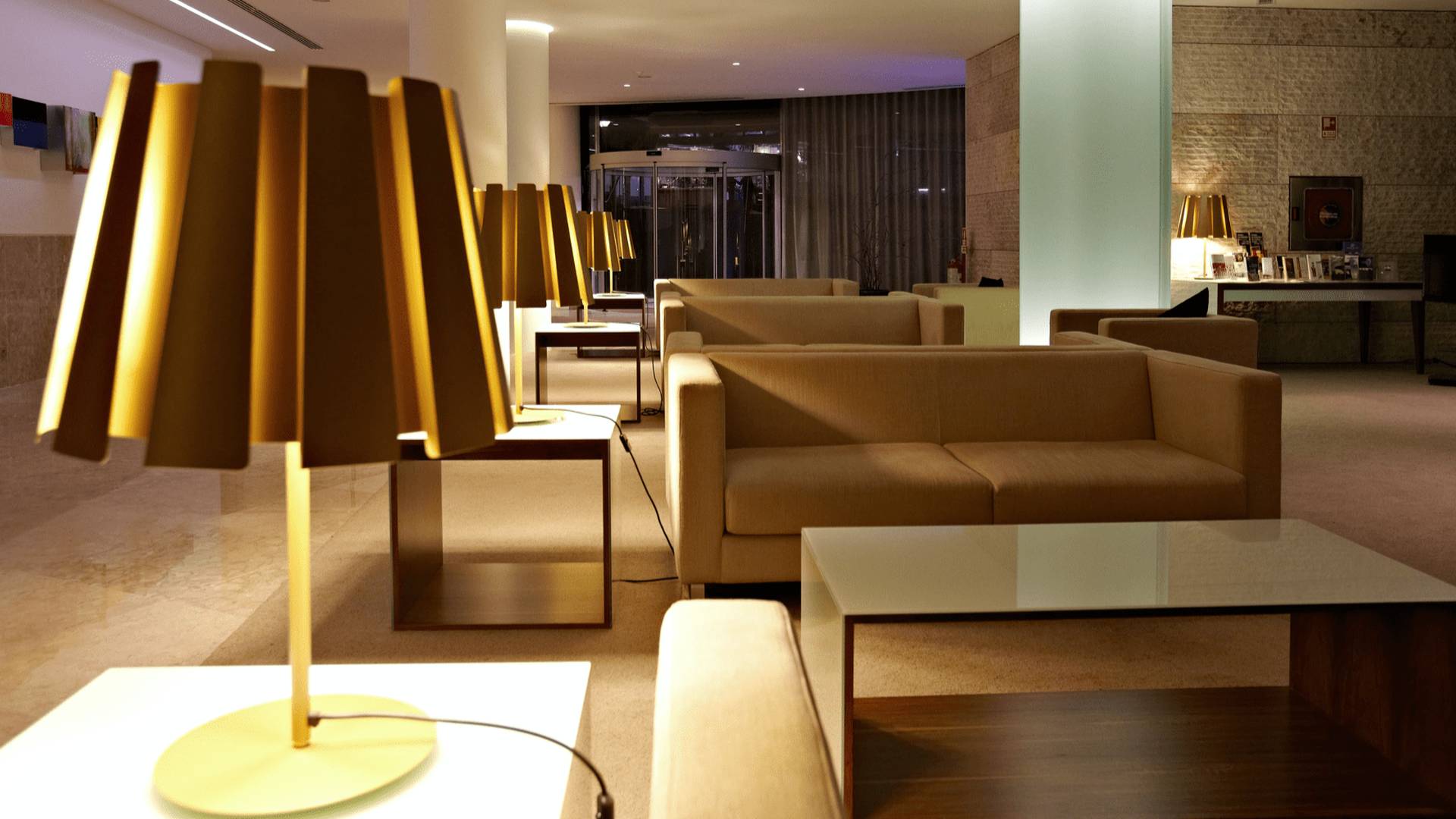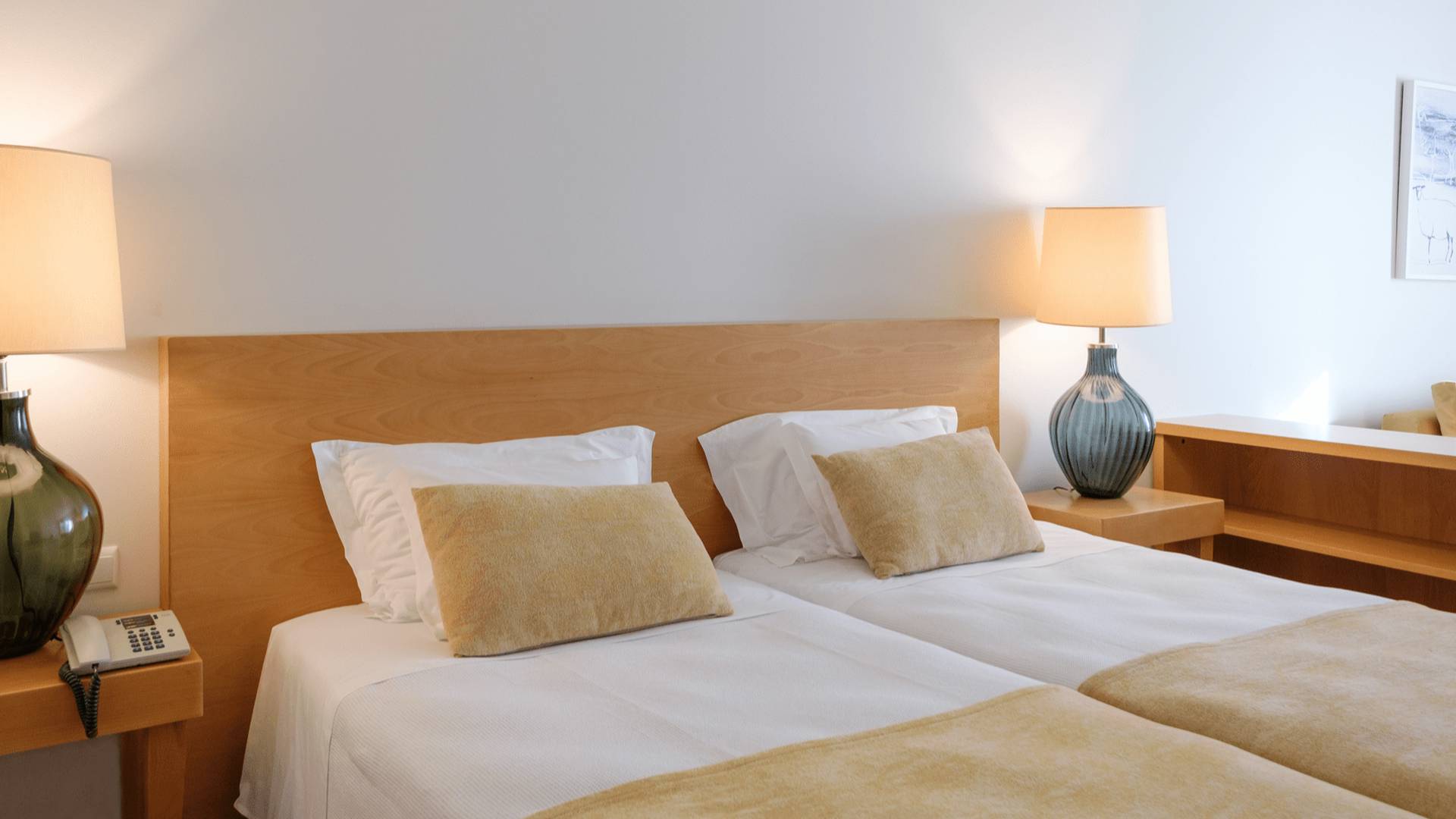 GREAT REASONS
For Booking at hotel Santa Maria
Family Friendly Hotel – Spacious Rooms
Hotel with a Modern architecture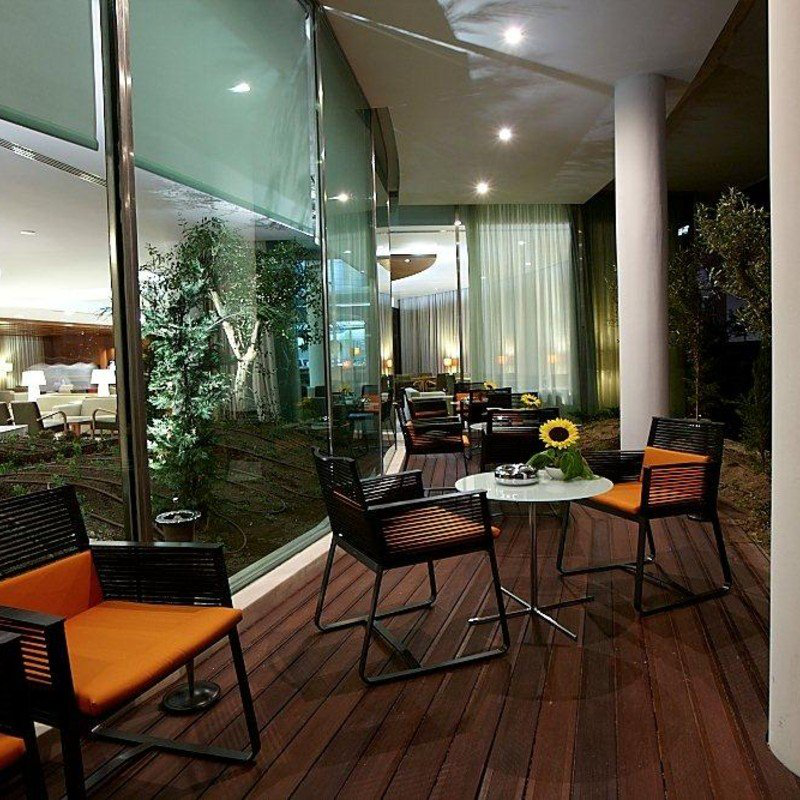 Welcome
Hotel Santa Maria
Located in central Portugal, Hotel Santa Maria is 10 minutes from the A1 motorway exit, next to the Sanctuary of Fátima. With a contemporary architectural design, the light present in all spaces creates a welcoming and relaxing atmosphere.

It has a variety of works of art by Pedro Calapez, Silvia Patrício, Inês Carrelhas, Mário Silva, among others. For the comfort and well-being of the guests, the Hotel has free Wi-Fi, spacious living areas, a fireplace, a bar, restaurant with traditional Portuguese and international cuisine, an outdoor garden, a covered deck for smokers and a terrace on the 4th floor with a privileged overlooking the Sanctuary grounds and a small chapel.

Next to the Hall you will find a shop selling selected items and Portuguese handicrafts. The Hotel also has 1200 m2 of meeting rooms available for holding social and business events. In the garden, children can enjoy our playground.
Maximum comfort and quality
The Most Exclusive Rooms
Modern, comfortable and full of light, let our rooms and suites be your oasis of relaxation in the heart of Fátima.
See rooms
THE BEST DEALS
Exclusive Promotions & Deals
Your stay near the Sanctuary of Fátima will be improved by our special rates and unbeatable offers which have been made especially for you.
View all the offers
EXPERIENCES
For all your Senses
An exceptional design and unbeatable location are combined with free Wi-Fi, spacious event rooms, and so much more to ensure your stay at our hotel in Fátima is unforgettable.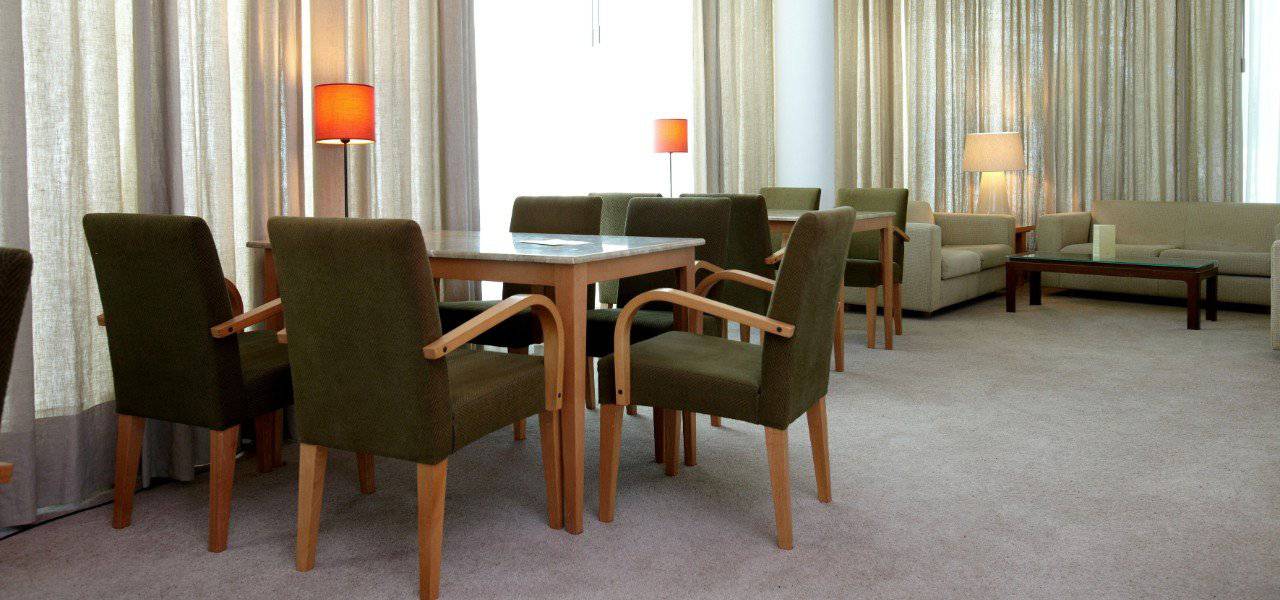 _reviews_andromeda_trad_title
ESPAÑA, 22/08/2022

Fantástico. La ubicación inmejorable, la limpieza, la atención del personal excelente, la comida riquísima, la tranquilidad del hotel. Espectacular estancia.

ESPAÑA, 05/08/2022

Estuvimos hace unas semanas mi mujer, mi hija y yo. El hotel excelente, personal, restauración, limpieza, garaje,... de 10, pero sobre todo la ubicación. Sales del hotel y a 100 ...
More opinions
Our location is
Unbeatable
The idyllic location of Hotel Santa Maria in Fátima will make your trip stress-free and memorable. Situated near the Sanctuary of Fátima, you will find yourself in the very heart of this historic city. Discover the Basilica of Our Lady of the Rosary, Chapel of the Lausperene, Chapel of the Apparitions and more from our hotel.
Hotel Santa Maria
Address:
R. de Santo António 79, 2495-430 Fátima
Telephone:
(+351) 249 530 110
Mail:
info@hotelstmaria.com
Explore
Experiences
Offers
Rooms